PeachTag!





a Photoblog to end Domestic Violence—


because even silly pictures say a thousand words

WARNING: If you attempt to hover over every image
on this page in one sitting, you will fry your brain.


Click a category & hover over the images
Celebrities
2. The HotPeachPages lists domestic violence agencies for every country in the world.
3. The HotPeachPages has abuse information in over 110 languages.
4. Every woman has the right to be sexy, sensual, sultry & SAFE, all at the same time.
5. Help end violence against women. Tell everyone you know about the HotPeachPages.
PowerPeaches
7. More and more leaders around the world are joining the struggle. More and more individuals understand that any abuse of any woman is intolerable.—UN Deputy Secretary-General Asha-Rose Migiro
8. When women's lives are violence free, their families will flourish. And when families flourish, communities and nations will flourish. The world will flourish. —Hillary Rodham Clinton, 1995, Beijing
9. There is one universal truth, applicable to all countries, cultures and communities: violence against women is never acceptable, never excusable, never tolerable.—UN Secretary-General Ban Ki-moon
10. The global pandemic of violence against women also translates into major economic and productivity costs, billions of dollars drained from public budgets, and erosion of efforts at poverty reduction and at development—costs that could all be averted through primary prevention.
—UN Women Executive Director Michelle Bachelet
HotPeachChic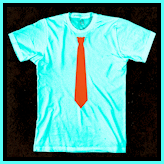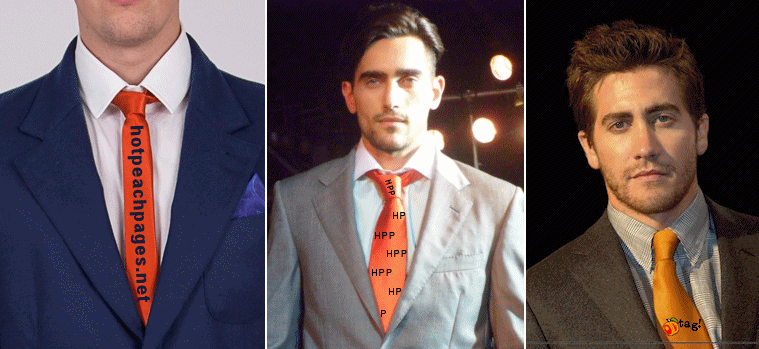 Profound, chilling words from a Belize Domestic Violence Training Manual:

This manual is only a beginning. It will give you the facts you need to know, tips on how to council, a rundown on the resources available in your community, and more. What it will not give you, what it cannot give you, is the look of pure fear in the eyes of a woman living with abuse, the blue and purple swollen face of a woman who's husband threw a pot at her head last night, the tears of a child who has watched his father beating his mother almost to the point of death. These are things you will be faced with as a counselor that no one can prepare you for.
27 Dresses
11. Never think that a few caring people can't change the world. For indeed, that's all who ever have.
Margaret Mead
12. What if every day, every celebrity in the world wore something with hotpeachpages.net on it, until every woman and every girl in the world knew about the HotPeachPages? If I was a celebrity, I'd do it. How hard could it be? It's only 16 letters and a dot.
13. I think we're at a time where people just want to come together and cause change. People don't want to live like this any more.—Charlize Theron, United Nations Messenger of Peace
plus 5 more peach dresses—of a different colour
Brands
Jeri Ryan

for HPP celebrity spokeswoman!*

*Why Jeri Ryan? Cuz she's a celebrity in both the Alpha AND Delta Quadrants!
14. hotpeachpages.net: six syllables. 16 letters and a dot.
15. The HotPeachPages is everything a resource site needs to be—visual, comprehensive and well thought out.
16. Together, we CAN spread the peach to millions of women around the world. Just tell everyone you know, and they'll tell everyone they know. Using facebook and twitter and , the peach could spread like viralfire.
17. I am certain you have saved many lives with this valuable resource
Outer Space
18. Space exploration is one of humankind's most awesome achievments—
—the end to violence against women will be another.
Earth
19. Everyone in the world needs to know about the HotPeachPages.
●
➸


20. The world can look awfully bleak and grey to someone who's being abused.
21. Peach the grey world of abused women and children.
22. To help abused women in your community, you could make a donation, or put in some volunteer hours, or write to your local politician. Or you could seriously spread the peach to everyone you know. Everyone! How hard is that, with facebook and twitter and ? Spread the peach!
23. Imagine what Andy Warhol would produce in our computer/internet age, if only he were alive today. Imagine what abused women who are alive today could do with the HotPeachPages right now, if only they knew about it. It's up to each of us to spread the Peach—as far as we can.
And now ... the Andy Warhol HotPeach Peaches

Which ones are living with abuse? Can you tell at first glance? It could be anyone, so tell everyone.
Whimsical
24. hotpeachpages.net may be a small sound bite, but it opens a global door.
25. Six syllables. 16 letters and a dot. Easy. hotpeachpages.net Spread the peach!
27. If a man gives a woman a black eye, shame on him. If he keeps giving her black eyes, shame on her family, her friends. her neighbours, her doctor, the police, and everyone else in her world. Be there for her. Peach her world! Now!—HPP webmom
28. The HotPeachPages is everything a resource site needs to be—visual, comprehensive and well thought out.
Photoshop Phun
29. Have you ever played around with image editing software, to see what the different tools do to the same image? Here's what Paint Shop Pro can make of HotPeach:
30. More playing around with image editing software, to see what the different tools do to the same image. Here's more of what Paint Shop Pro can make of HotPeach:
Vistas
31. Our agency receives calls from various places in the world. Nice to know the HotPeachPages is there to help us give assistance.
32. I love your HotPeachPages. A marvellous piece of work.
Sports
33. Men must teach each other that real men do not violate or oppress women, and that a woman's place is not just in the home or the field, but in schools and offices and boardrooms.
UN Secretary-General Ban Ki-moon
Nations
Pictured above: Jennifer Lawrence, Jeri Ryan, Oprah, HPP Webmom, Nicole Kidman, Megan Fox, Angelina Jolie, Star Trek Voyager cast, Bishop Desmond Tutu, Paul Williams, Justin Bieber, Queen Elizabeth II, Ellen DeGeneres, President Barack Obama, First Lady Michelle Obama, Nelson Mandela, Eminem, Bill Gates, Melinda Gates, Salma Hayek, Warren Buffett, Michael Bolton, Reese Witherspoon, Cameron Diaz, Tom Cruise, Secretary of State Hillary Rodham Clinton, Christina Ricci, Dalai Lama, Royal Wedding Prince William and Kate, Cincinnati Bengals, COE Ad Hoc Committee on preventing and combating violence against women, Kate Middleton, Jennifer Lopez, Beyoncé, Drew Barrymore, Ginnifer Goodwin, Jennifer Garner, Jojo, Christa Miller, Jennifer Aniston, Carrie Underwood, Gwen Stefani, Alicia Keys. Heidi Klum, Charlize Theron, Amanda Seyfried, Brittany Snow, Jennifer Hudson, Selena Gomez, Jessica Alba, Katie Holmes, Katherin Heigl, Cameron Diaz, Sandra Bullock, Megan Fox, Penelope Cruz, Eva Langoria, Gwyneth Paltrow, Michael Jordan, Samantha Ronson, Solange, Lindsay Lohan, Cobie Smulders, UN Secretary-General Ban Ki-moon, and some other people I haven't had the time to add yet.


1We are not responsible for the quality of the sites listed. They are provided as a reference only.